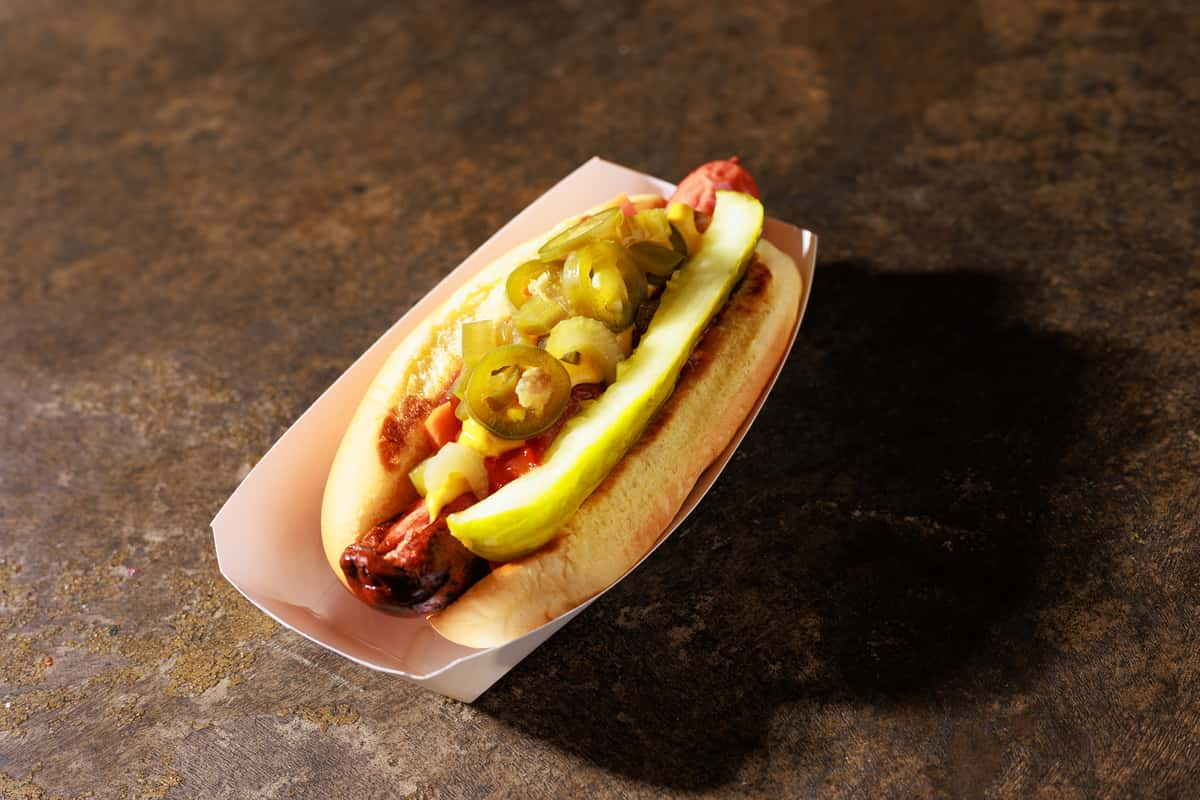 Part I
Part I
The last five years have been pretty incredible. And while we like talking about all of the fun stuff, there have been plenty of nightmares. It's part of the process, I guess – learning, growing, figuring things out. Frank and I have tried to suppress a lot of the traumatic episodes from our memory. Still, there are moments that we will never forget. We never mentioned them or made them public. But, at the time, they were big deals - almost, in many instances, an end to Frank. Still, we continued on. And now we can look back, shake our head and crack a smile. In honor of five years, we've decided to open the vault and reveal ten of the wildest moments in our food truck history in an original three part series.
PERA
After months of researching food trucks on Craigslist, Frank finally found a truck he liked and, more importantly, we could afford. The day our parents set off to Italy, Frank & I packed up and took a road trip to Brooklyn, New York - a trip that nobody knew about. Hours later, we arrived and met the owner of Pera, a Mediterranean taco truck. Frank checked the food truck out for about an hour, before negotiating a deal. We didn't have a mechanic with us. So, "checking out" amounted to making sure the truck had tires, a steering wheel, working cooking equipment and a gas tank. It is not a buying strategy I personally would recommend. But, there was no way Frank was going to travel all those hours to then drive home empty-handed. We spent the next few hours finalizing the purchase. After a trip to the bank and DMV, Frank and I were the owners of a 98' Grumann Olsen Workhorse! It all became very real in that moment. Nerves and excitement soon turned into panic and fear. We now had to get this truck back to Buffalo. I had never driven in NYC rush-hour traffic. And this was Frank's first time driving a food truck in ANY traffic. Within the first five minutes, he nearly took out half the bridge. This one family of four in particular. The car swerved. I saw the look on all of their faces – and no doubt, they thought it was the end. Fortunately, nothing happened. On our way home, Frank tried to outdrive every tractor trailer on the thruway – little did he know, he was driving on flat tires. It was a wild car ride home; somehow we made it back – and experienced every emotion along the way. Our parents did too when they came home to find a big, yellow taco truck parked in their driveway.
 Surprise, we're getting into the food truck business!
SISTER ACT
Frank got his start in the cafeteria kitchen of the former Blessed Sacrament Church School. It is the perfect space to operate a food truck business. We have access to a large commercial kitchen, refrigerators, tons of storage space and our very own basketball court! But, it is definitely a unique space, especially on the weekend. One Sunday morning, the truck was parked in its usual spot - inside a long, gated driveway. Witness accounts detail Sister driving up the driveway in her silver Chevy to drop off a package. Instead of backing down the driveway in reverse, she attempted to go around the truck, tearing up the grass and everything else in her path. Miracles do happen. But, on that day, they did not. She hit the front end of the food truck, where the generator sat. Frank was (very) upset. Actually, he was livid. The poor kid had finally gotten the generator fixed and working properly. Now we had to worry about this. And yet, he found himself in an impossible situation. How in God's name do you yell at a nun?! You can't! Well, maybe YOU can, but I sure as hell wasn't going there. And I didn't think he should either. What about damages? Forget about it! In the end, he calmed down, shook his head and we just chalked it up as an accident. Nobody was injured and the generator seemed to turn on without a problem.  We knew things would break and things beyond our control would happen. I can honestly say, though, hand to the Bible, we never saw that one coming.
WIENERGATE
This was something else, folks. One minute Dan, Joe, and I are serving hot dogs to Catholic Health employees and the next, I look over, and Rocco Termini is standing there with a tray of hot dogs on the table directly next to the truck. I didn't know what the hell was going on. He strolled over to the truck and had a few choice words for us – apparently, he did not like that Frank was invited on private property to serve a building around the corner from his shipping containers. To this day, it's probably the most bizarre thing to have happened to us. But, it happened. And there are a lot of pictures. That day, he never got the reaction from us he desperately wanted. Frank and I actually never said a word about it until the story managed to make headlines in the Buffalo News weeks later. It was THE story that kept on giving - people talked about it all summer. Local papers, blogs all ran articles about it. A personal favorite of ours, though, came from
The Tommunist
(July 14, 2015):
A long time ago.. well, about a month ago, in a city not so far away..
It is a period of WEINER WAR. Rocco Termini, striking from his "Dog E Style" hot dog restaurant, has allegedly invaded private property in a first strike against Catholic Health Headquarters, who invited Frank Gourmet Hot Dog Truck onto their property to serve their workers. During the battle, Darth Rocco deployed his armada of FREE HOT DOGS to the crowd that lined up to the food truck, saying it was unfair competition. Questioned by the Buffalo Police Department, Darth Rocco doesn't understand why he can't come onto private property to disrupt a business that offers a healthier alternative to his food and ISN'T named after plooking someone from behind..
Forever, a food truck classic.