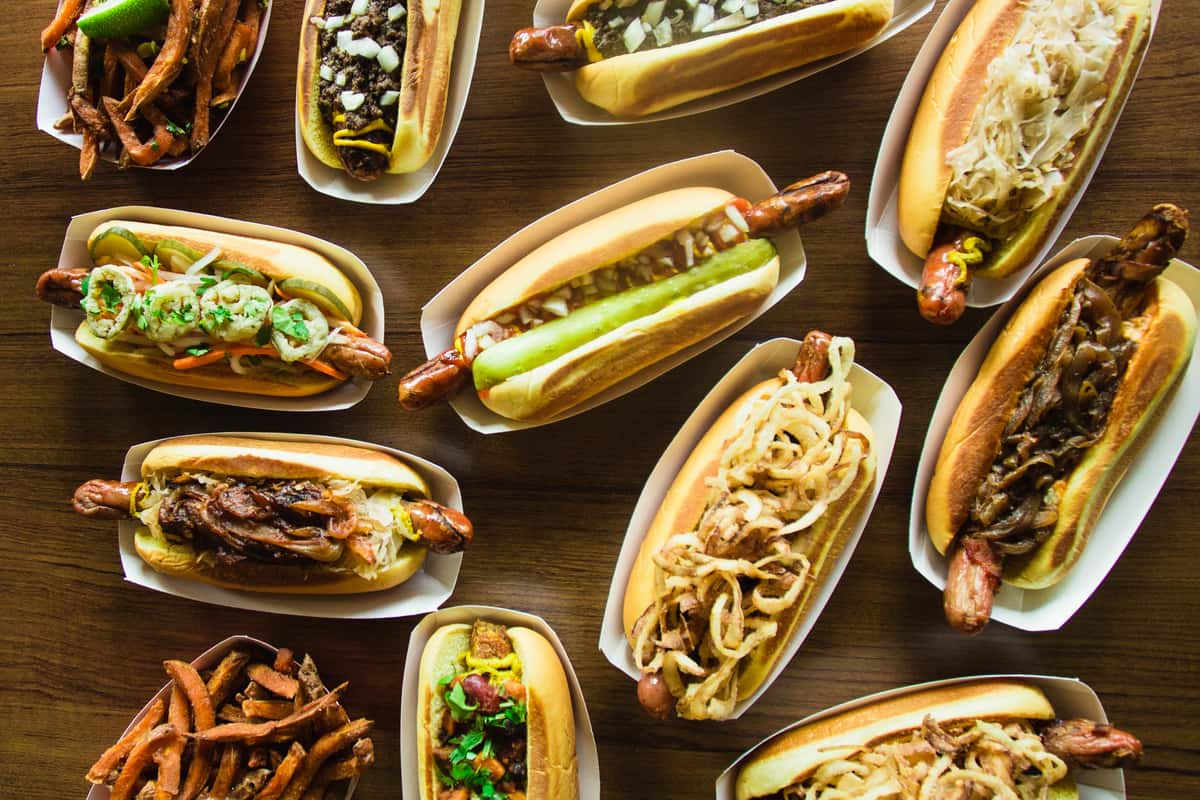 Catering
Frank, the life of the party.
HAVE AN EVENT IN NEED OF TASTY HOT DOGS? FRANK GOURMET FOOD TRUCK CATERING IS AT YOUR SERVICE!
Corporate Events, Weddings, School Functions, Charity Events, Block Parties… We Do It All!!
We love to cater special events of all kinds!! If you have an event in need of our truck please use this page to request our services! We cater throughout the greater Buffalo area.
LET FRANK CATER YOUR NEXT EVENT!
Fill out the form below to get started, as soon as we receive your submission we'll reach out to you to help you finalize your plans!
Please provide the event name, date, time, address, and number of guests.
What days do you operate?
We are available 24/7!
How far in advance should I reserve your catering truck?
The sooner you book the quicker you can secure the date. Please fill out our Catering Request Form so we can save a spot for you and contact you to discuss.
I have filled out the catering request form, does this mean I booked the event?
No, the form is only a request. Once received we will check our availability and get back to you within 24 hours.
What about parking?
Clients are responsible for securing parking. The truck can park on private property with no additional permits needed as long as we have permission from the property owner. We cannot park on streets or sidewalks without city permitting.
What forms of payment do you accept?
We accept cash, credit cards and checks. Checks should be made out to Frank Gourmet. $50 fee will be charged for any bounced or returned checks.
Is there a service charge?
Typically the service charge is 18% for catered events. Additional gratuity can be added at your discretion.
Have other questions? Please contact us!