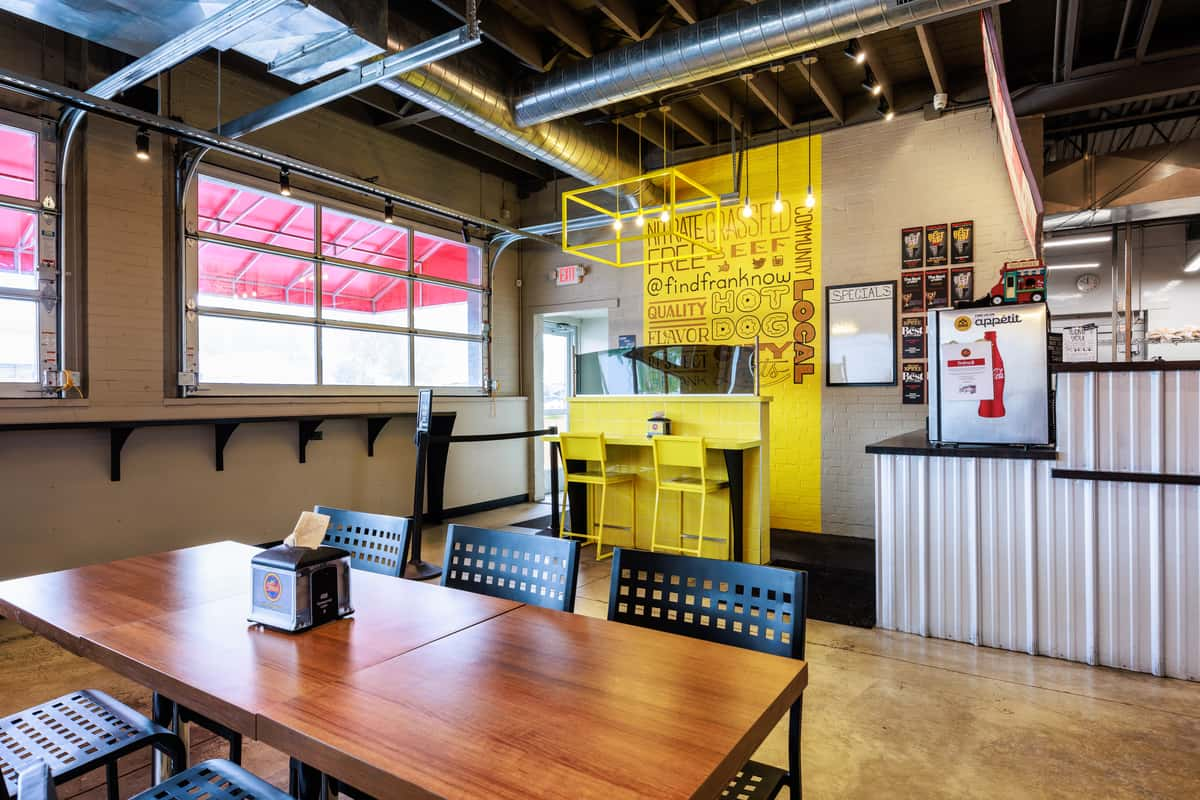 FAQS
Need Some Answers?
How do you cook your hot dogs?
All of our hot dogs are cooked on a charbroiler.
Are your hot dogs kosher?
Do you offer vegetarian options?
Yes, we have a popular, house-made veggie burger on the menu. Fries and sweet potato fries too!
Is your food truck available for events?
Our truck is currently unavailable for events.
Do you offer gluten-free options?
Yes! Everything on the regular menu can be made gluten-free with a bun substitution.
Are your fryers gluten-free?
Are all of the fry dips gluten-free?
Yes, except for Salt & Vinegar Aioli.
What type of fryer oil do you use?
We fry all of our products in vegetable oil; never peanut oil.
We offer a seasonal selection of canned beer, wine and cider.
Where is your restaurant located?
Frank is located at 707 Kenmore Avenue in the Town of Tonawanda at the corner of Starin Avenue. We are a few blocks away from St. Joseph's Collegiate Institute.