Back To Menu
Double Joker Burger
Two beef patties with lettuce, American cheese, special sauce, onions, pickles, and sesame seeds
GF Burger Bun:
Gluten Free Bun
+$2
Double Joker Burger Options:
No cheese
NO sauce
no pickles
NO Lettuce
No Onions
Add Tomato
+$0.50
NO sesame seeds
extra sauce- 2oz cup
+$1.25
Have you tried this item? Pop it!
Help other diners know what to expect by sharing your experience.
Photo Gallery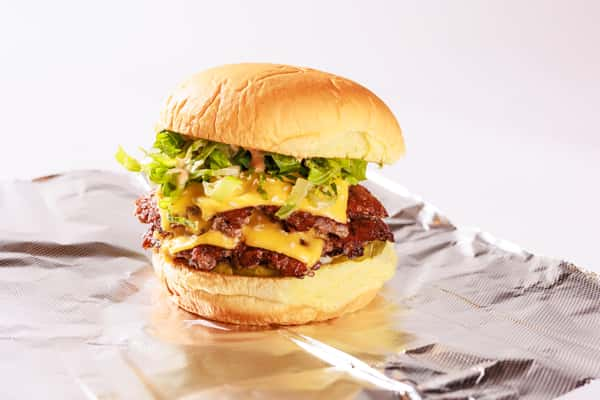 Back To Menu
Double Joker Burger
Two beef patties with lettuce, American cheese, special sauce, onions, pickles, and sesame seeds
GF Burger Bun:
Gluten Free Bun
+$2
Double Joker Burger Options:
No cheese
NO sauce
no pickles
NO Lettuce
No Onions
Add Tomato
+$0.50
NO sesame seeds
extra sauce- 2oz cup
+$1.25
Back To Menu